Free Women's Self Defense Classes In Boston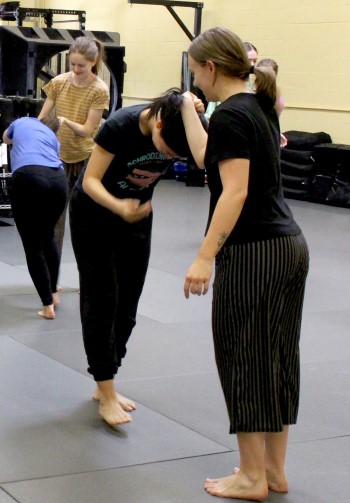 If you want to attend one of our classes (the minimum age is 15 - anyone under 18 will need Parental/Guardian Consent, which can be given when you fill out the Prospect Form), please use the calendar below. You cannot sign up others on your behalf – so please don't try and sign up multiple people; everyone will need to sign up and with a different email account. We do limit space/places, to ensure that there is a good instructor/student ratio, so if you aren't sure whether you will attend or not, please don't book a class, as this may prevent somebody else from attending. This program is intended to serve individual women in the community, so if you are a group of more than 10 people who are looking to train together, please
click here
to inquire about training options. If you are a company, organization or enterprise trying to provide women's personal safety and self-defense training for your employees, please
click here
.
You will need to wear gym style clothing (no jeans or regular clothes – as these may damage our mats), and be prepared to train barefoot. You will also need to fill out a prospect form, which can be accessed by clicking here – a link will also be sent in your confirmation email when you book. This form needs to be filled out by each individual, before they train with us. Part of the form, includes a PARQ (a Physical Activity Readiness Questionairre), which makes sure that you have no diagnosed health conditions, such as a heart condition, that would prevent you engaging in any physical activity and prevent you from training. It is worth filling the form out before you take a class, as it saves time and ensures you are physically able to train.
Unfortunately, we are unable to provide childcare, and due to insurance reasons, we cannot have unaccompanied minors in our space.
If you have any specific questions that aren't answered on this website, please feel free to contact us, using the contact methods listed on our contact page, which can be accessed by clicking here. Unfortunately, this program receives no funding, and so we can only answer questions and inquiries, as our resources allow. Most questions about the program, can be answered by a quick search of this website - we are also happy to answer any questions you have in person, when you come to a class.